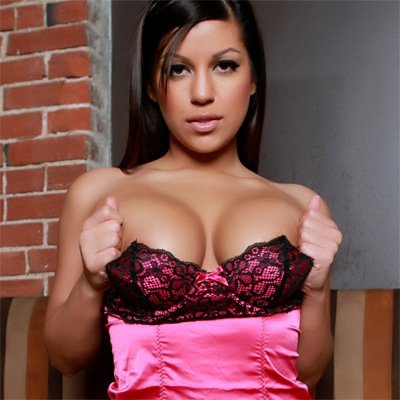 Briana Lee is one of those semi-pro model amateurs, a truly sexy girl with an amazing look and some high end photo and video work. Check out her bio:
Hi! I'm Briana Lee. You may have seen me around on the web or in magazines. I am 22 years old, 5'5″ with brown eyes, big natural breast and a killer tan! I'm Italian, Chinese and Caucasian. I was born and raised in California but am now living in the mid west. In my spare time I love sunshine, cooking, shopping, & reading. I'm your all natural girl next door, only hotter!!! I'm no stranger to the camera, I have a naughty streak in me and love taking my clothes off!
She's also got two different sites for you to check out, depending on your desires:
Briana Lee Online: this is her sexy side stuff, with plenty of glamour shots and sexy snaps.
Briana Lee Extreme: The clothes come off, the toys come out, the girlfriends come over and this sexy girl turns it up to 11!