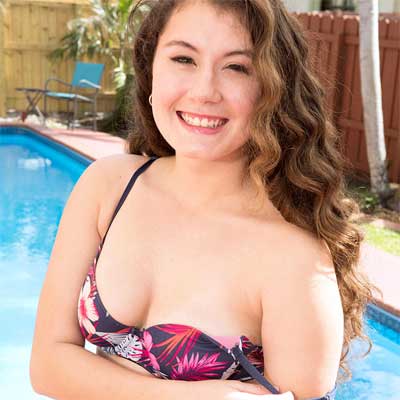 Febe Marie is the classic "your next door neighbor nude" sort of a girl. Tasty natural body, soft and sexy, just a real naturally horny girl who is getting off in showing off! In fact, she wanted to appear on Naughty Neighbors and well, it's going off from there:
Born in Ohio and now currently residing in Florida, Febe is as close to "fresh off the bus" as one can get. She responded to an online ad and the next day we had her stripping off her clothes in front of the camera for the first time in her life. You won't find pictures of Febe anywhere else..for now, at least. We're afraid we may have given Febe a taste of the good life. "I had so much fun shooting the masturbation photos for you guys," Febe told us. "I was unsure if I was going to do hardcore, but you guys convinced me to give it a shot." That's right, gents. We talked Febe into fucking J-Mac. Those photos and the video are coming next week.
Can't wait to see this very natural girl getting a big cock fucking, download all her stuff here!